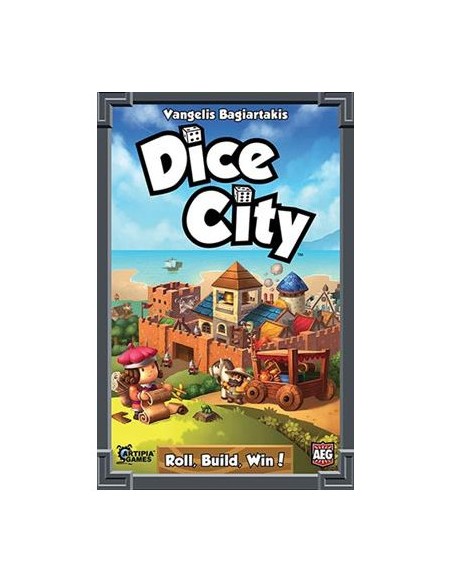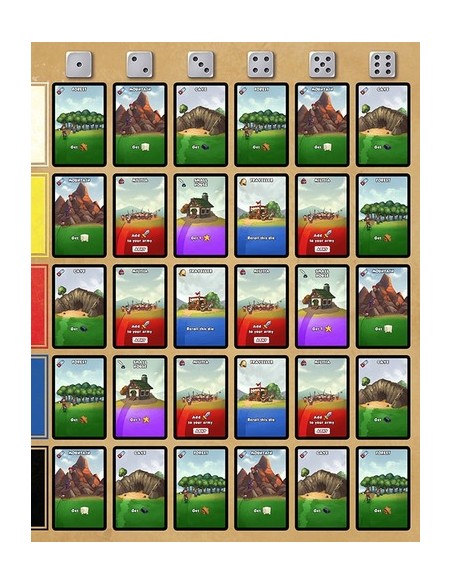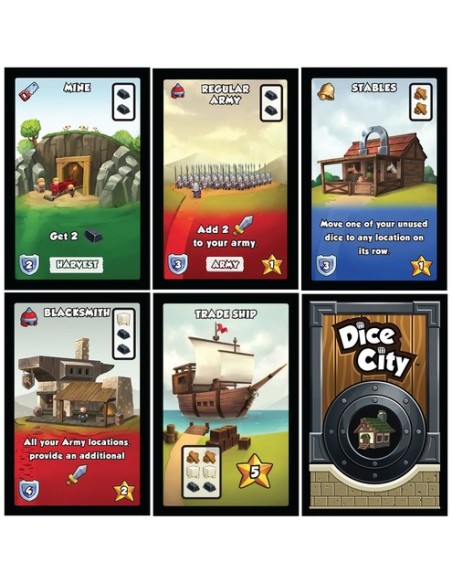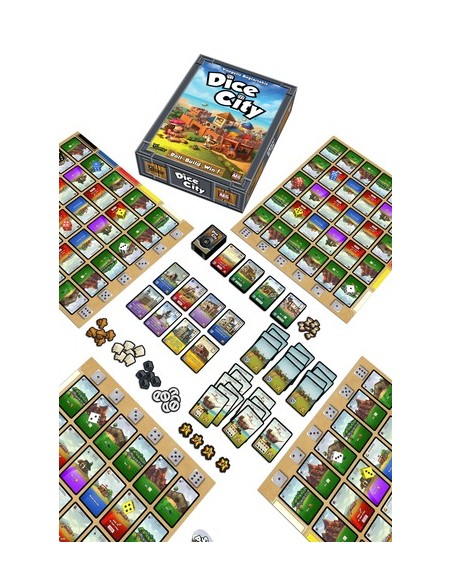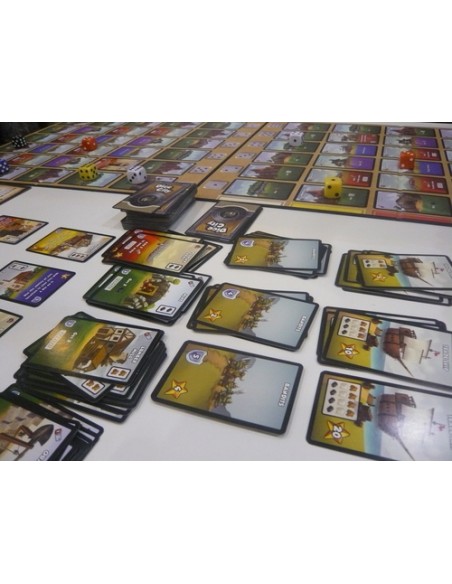 Dice City

1-4 gracza

od 14 lat

ok. 30-60 minut

wydanie angielskie
The Kingdom of Rolldovia is in turmoil. Her royal highness the Queen, has decreed that there will be a new capital, after the old one was sacked by hordes of
Dodaj do listy życzeń (

2

)
The Kingdom of Rolldovia is in turmoil. Her royal highness the Queen, has decreed that there will be a new capital, after the old one was sacked by hordes of barbarians and bandits from the south. As leaders of one of the country's influential noble families, players vie with each other to establish their provincial city as the best home for Rolldovia's new capital.
You must choose your city's path in gaining the approval of all others in the kingdom.
Roll, build win!
Dice City is a "dice-crafting" game, where the locations in your city act as the changing faces of your dice each turn. Use tactics and strategy to press your claim!
You each have several ways to promote your city; create strong armies; construct wondrous buildings; or open up trade routes. The secret is to manage your city and its natural resources carefully to make the best of your fortunes.
Bullet Points
Game play is quick but tactical
A sound strategy, good play and careful planning can maximise your fortunes with the dice
Fun across a wide range of ages and abilities
Bright, approachable artwork, brings the Kingdom of Rolldovia to life
Zawartość produktu:
4 player boards
20 dice
149 cards
93 tokens
4 player aids
1 rulebook.