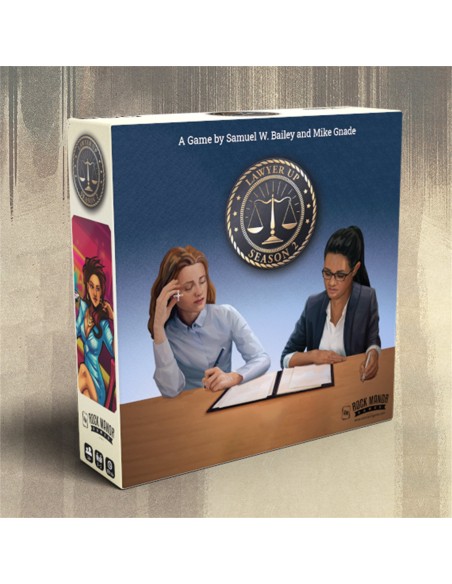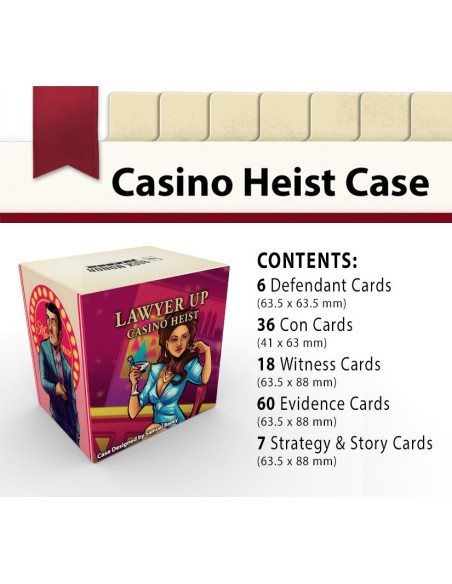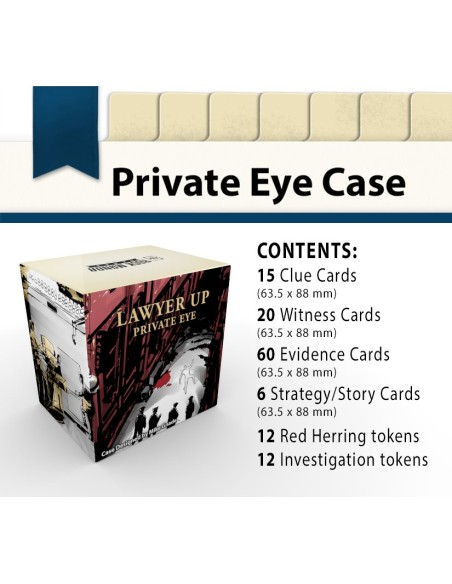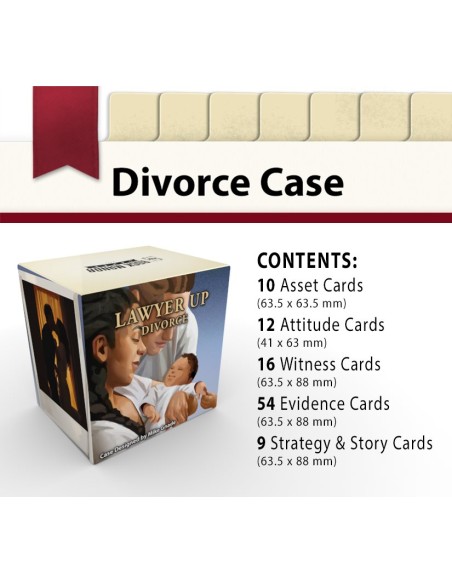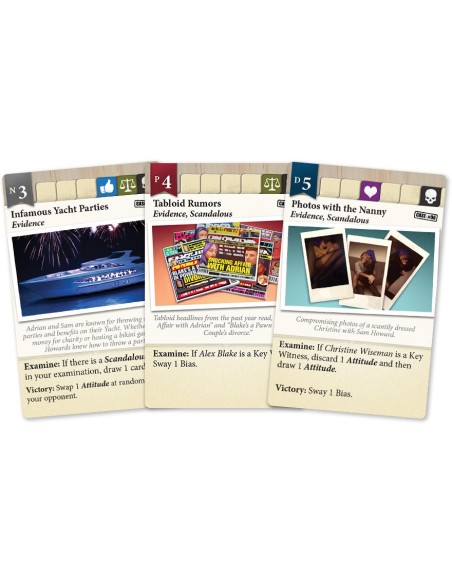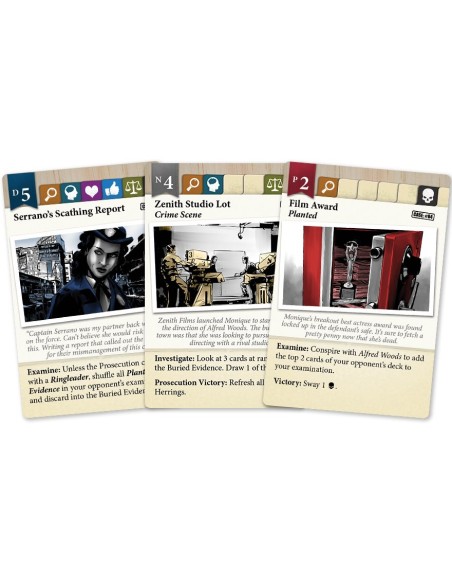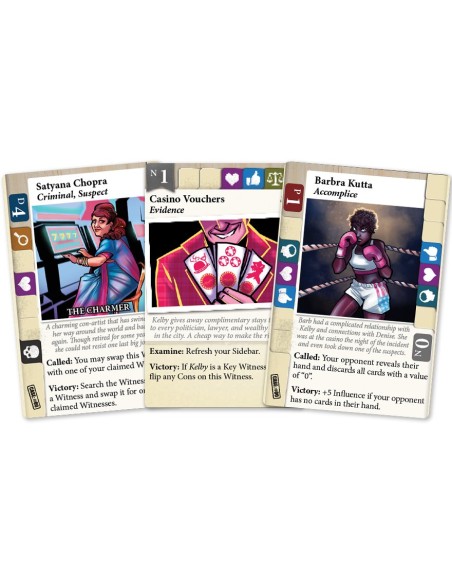 Lawyer Up Season 2 All-in KS Edition

2 graczy

od 13 lat

ok. 60-90 minut

wydanie angielskie
Dodaj do listy życzeń (

3

)
Divorce Case
The Divorce case expansion focuses on a high profile celebrity divorce case between a billionaire tech CEO and 90s Television Star. This is a more symmetrical case with each player taking on the role of one of the celebrities of the marriage. You can play as a Sam, the super rich tech CEO or as Adrian, the TV celebrity. Both Sam and Adrian's cards are dual-sided male/female so you can create any kind of marriage/relationship that you prefer.
Private Eye Case
The Private Eye Case expansion sees the defense take on the role of private investigator in a 1950s Hollywood noir setting where they have been framed for the murder of a popular film star. The private eye will need to divide their time between investigating clues to solve the real murder and defending themselves in court. The prosecution works with conspirators and ring leaders to gain red herrings to hinder this investigation.
Casino Heist Case
A team of thieves and swindlers have taken the Majestic Casino for all its worth. The suspects were rounded up easy enough, but proving their guilt conclusively will be difficult. The defendants seem overly confident within the court room. Is it just a façade as their scheme crumbles down around them? Or do they have one last trick up their sleeves?
Solo Expansion
The Solo Expansion expands on the solo mode in the base game by adding a new solo base deck, a bias die, Automa personality cards, and case-specific card effects that work with every case released thus far. If you're a player looking to get into the nitty gritty of the rules, read on!
The new Solo Base Deck is shuffled together with the drafted case cards for the Automa. All the effects on these cards have been written with solo play in mind. The Automa's procedures act like traps that players will have to work around.
Includes all of the new Season 2 content: Celebrity Divorce, Private Eye, Casino Heist case along with the Solo expansion. 
PRZEDSPRZEDAŻ: Ten przedmiot jest w przedsprzedaży i nie mamy go w magazynie gotowego do wysyłki. Przewidywana data dostawy to II kwartał 2023 (termin może ulec zmianie). Zamówienia zawierające przedmioty w przedsprzedaży zostaną wysłane po skompletowaniu całego zamówienia. Jeśli zależy Ci na szybkiej wysyłce przedmiotów, które mamy w magazynie, zamów ten produkt w oddzielnym zamówieniu.